Approval
Organizer will approve registrants
Shared With
TUVAC: Trinity University Volunteer Action Community
Age Limit
18 and up
Description

Are you wanting to make a meaningful difference in your local community? Give the gift of time! Visit with our patients and their families for 2-4 hours a month. Our patients live in their own homes and assisted living communities all over town and close to where you are! We are looking for volunteers to visit patients and their families while offering companionship during a visit. Volunteers sit and talk with their patients, listen to music together, do art projects, play board games, read, simply share stories and look at family photos. If you would like to make a difference in someone's life, hospice volunteering might be for you!

No medical skills or experience are required, our expert clinicians provide all medical care. Orientation to hospice, family dynamics, and grief is provided before volunteers begin visiting patients. A background check, TB test, and drug screening are part of our orientation process.

Requirement Details

No medical skills or experience are required, our expert clinicians provide all medical care. Orientation to hospice, family dynamics, and grief is provided before volunteers begin visiting patients. A background check, TB test, and drug screening are part of our orientation process.

Causes
Health Older Adults Veterans & Military Families
GivePulse

1 Position Filled

|

0 Impacts

|

0 Hours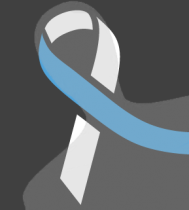 Jason Garcia wrote on July 12th, 2019
Hello Joeylynn,
I will give you a call tomorrow during business hours. I am interested in volunteering but have a very busy week schedule. Is the number below still valid? 210-749-6057? Thank you so much!
Joeylynn Mesaros wrote on July 3rd, 2018
Hey there Jorge - just touching base to see if you were still interested in getting started with us?

Best,
Joeylynn

jorge bustos wrote on June 25th, 2018
I have some time I would like to volunteer ,how do I get started ?